Facebook: Pay To Play And Get Your Content Noticed
Share on Facebook Share on TwitterPosted on October 4, 2018 by Dennis Lewis
Smart Targeting Gets Your Ads Found
Facebook – is it played out or exactly the right channel for your business? With 2 billion active monthly users worldwide (225 million in the US), how can you pass up an opportunity to get your company in front of that many potential customers? Only YouTube comes close to this reach, with 1.5 billion active monthly users, according to sproutsocial.com.
With the average users spending 35 minutes on Facebook a day, that's more than 6 hours a week that your ideal prospect is scrolling through vacation pics and back-to-school posts, just waiting to hear from you.
Don't have time to read the whole blog? Check out our 30-Second Summary. Thank us later 🙂
But how do you make Facebook work for you? Five years ago, you could write up a quick post and 50% of people would see it, like it and comment on it. Today, Facebook's algorithm has significantly changed meaning that business pages only reach about 10-15% of their fans meaning that now more than ever businesses should strongly consider using Facebook's boost button OR leveraging Facebook's Ad manager software.
Now, with businesses flocking to the site, you have to be smart about how you're using Facebook to make it work for you. In order to stay relevant, Facebook wants to make sure your Timeline doesn't turn into an ad roll, so it's selective about what ads you see and how often you see those ads.
So how can you make Facebook work for you?
Let's Talk About Money
It all boils down to one thing – pay to play. The more money you're willing to pay, the more visibility you'll get for your posts. Now this doesn't mean more eyes equals more money, you have to be savvy and smart on how you design your ads and who you want to see them.
To get noticed, you're going to have to pony up some cash. The good news is, it doesn't have to be thousands of dollars. Test out your Facebook plan with a set budget – say $100 to start.
You want to boost your post – so you give Facebook $20 to make sure it delivers your post to the targets you want. If you just post it, only 10-15% of your fans will see it, but if you boost it to those people and their friends, then it will get in front of 40-50% of your fans.
If you want to take it to the next level, you want to crack open the Business Manager end of Facebook and target these ads to people with a certain job title or interests within 30 miles.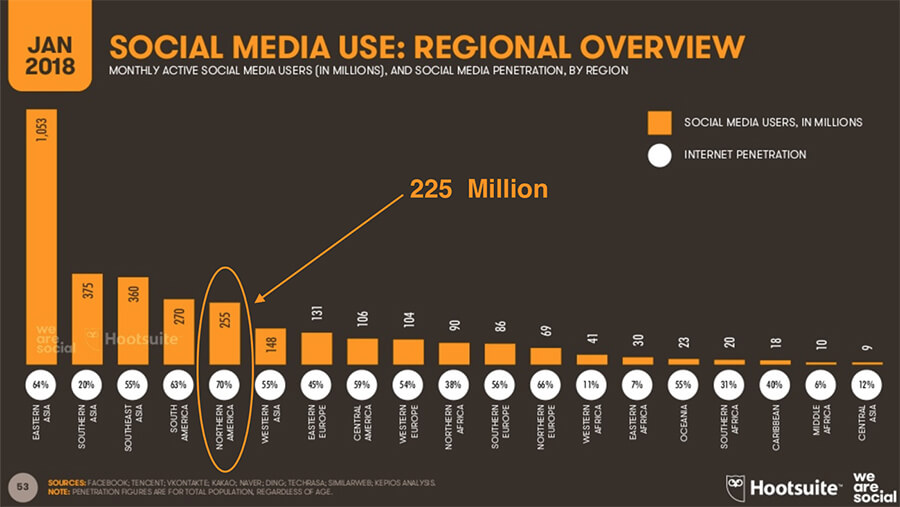 I'm Looking At You
You can't just throw money at your Facebook posts, you have to spend some time creating the right targets. Take a minute and think about your ideal prospect. Male or female? What age? Where do they live? What type of income do they make? What hobbies do they have?
Say you're a landscaping company. You want to look at people who own homes, between the ages of 30-60, who may be married or have children, work a lot of hours, who like shows like "Fixer Upper."
Take a post with before-and-after pictures of mulching listing all the benefits of having your company take care of their yard work and send it out to the target you created.
Don't worry if it's not a home run at first – it will take some fine tuning to get it right. By finding the right target, you can get results with a $20 spend instead of pouring hundreds of dollars into untargeted ads.
So Does This Really Work?
Let me tell you about a company that we worked with. They gave us a budget of $600 for some targeted Facebook ads. They were spending $50-$60 on Facebook ads and having 2,000-3,000 people like the post and about 10 people fill out the form.
With their $600 spend, they saw a huge increase in their results. They had 32,000 people view the ad, with a click-through rate of 30% and had a ton of people fill out the form.
This is a case where spending some cash paid off. If you're hesitating about investing that much money, think about this compared to spending $300 to send out direct mailers. And we all know how that works.
So why not spend more and get the results you need with the analytics and data from Facebook to back up your targeting? With one look, you can see the breakdown between men and women, what time of day they viewed your ad, which part of the ad they clicked on, etc.
One caution – it's not dummy-proof. You have to pick the right targets, with the right content and images. Powered with the right budget, it delivered the results this company needed.
Ready to put Facebook to work for you? Let us help you find the right target and power it with laser-focused content and images.
30-Second Summary:
With 2 billion users, Facebook is the top social media channel.
Businesses can't miss the opportunity to get their content noticed on this channel.
But you can't just post your content and get noticed.
Facebook's new algorithm filters business content so you have to pay to boost it.
You don't need a huge budget to get attention – start with $100 a month.
Hyper focus your content by creating an audience of your ideal customers.
October 4, 2018