It's No Longer A Question
Share on Facebook Share on TwitterPosted on October 12, 2018 by Dennis Lewis
Your Business MUST Have Video
Trying to put together a marketing program can trigger an instant migraine. There are a plenty of tactics to choose from and they're all promising to build your brand and help you haul in truckloads of money. But before you throw your hands up and go "Eeny, meeny, miny, moe", we have one simple word for you – videos.
Yes, videos. They're the go-to, top-performing content piece every business should have. They even outperform most blogs, eBooks, social media posts and webinars for many different industries and verticals. The great news is that videos are especially good at helping companies who are trying to catch the eye of their prospects. Think Jurassic Park and the T-Rex. Movement triggers them!
Don't have time to read the whole blog? Check out our 30-Second Summary. Thank us later 🙂
Videos grab your prospects' attention like nothing else. With short 2-3 minute clips, you can start telling the story of your business and building that relationship faster and more efficiently than other marketing tactics.
Still not sure about making the investment in video? More than 80% of companies that used video saw an increase in sales. Eighty-freaking-percent. Let that sink in for a minute.
Who Are You?
Whether you're a new company, new to the market or just trying to launch a new product or service, getting noticed is difficult. Using video is a great way to bring some personality to your brand. A short, 1- or 2-minute clip is easy to watch on a smartphone and is great for all the visual learners out there.
What types of videos should you make, you might ask? Expand your video library by including:
Product videos
Explainer videos
Customer testimonial videos
Company culture videos
Training videos
Fun/viral videos
Commercials
Documentaries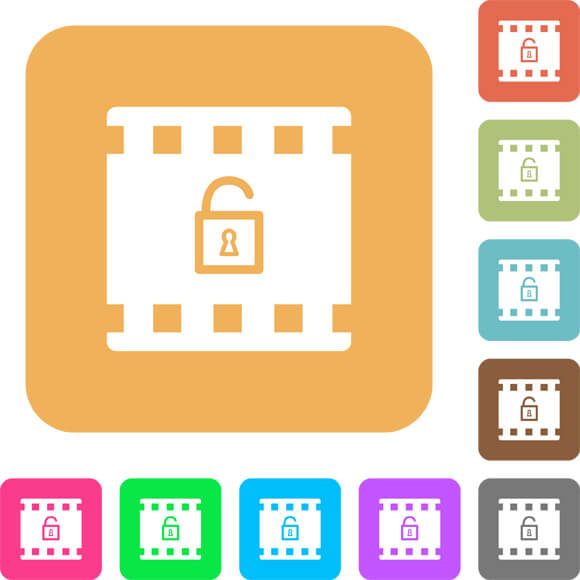 How Do I Make A Video, Anyway?
Videos can seem complicated – where do you start? Do you have to buy a lot of equipment for it?
The good news is that you've got a great beginner camera in your pocket – most new smartphones are good enough to get you started with a simple 1- to 2-minute video. You can also use a DSLR if you have one.
You can find some easy-to-use editing software online and there are a million YouTube videos to help you get started. If this all still feels like too much to take on, you can always find a marketing agency to help you out. One word of advice, figure out who you are making the videos for and what they want and need to hear. Nine out of 10 times the video with awesome content will outperform the fancy-schmancy camera and editing software. Content and context are king.
I've Got Videos, Now What?
Just like when you create written content, you want a variety of videos to use on your website, social media and more. Use explainer videos on your services page, put testimonial videos on your homepage or about us page and use those videos of your crazy holiday party and community service day on your social media channels.
By aligning your videos with different parts of the buyer's journey, you can use that content to educate and guide them to the next step in the journey.
Sharing Is Caring
Another great thing about videos is how easy they are to share. Post them to your Facebook or Linkedin page and with a click of a button, your videos can be in front of all your fans, friends and colleagues.
Nothing is better than the authenticity of having your fans share your content. This automatically boosts your credibility and makes your message that much more compelling.
Video Marketing, By The Numbers
So here's a quick look at video marketing's effect on your buyer:
53% of consumers want to see more videos
Of those who watch videos, 83% made a purchase afterward
Live videos get viewed 3 times longer than standard, pre-edited content
54% of companies that leverage video saw a reduction in support calls
You don't want your business to get left behind. Now is the time to make video part of your marketing plan. Budget for a few videos this year, watch your traffic and leads increase, then completely trash next year's budget for branded golf balls and t-shirts in exchange for a video budget worthy of growth! We promise if you listen to your target market's needs and craft some easy videos around those needs, you'll see what a difference video can make.
So, are you ready to hit the record button? OK – let's go!
30-Second Summary:
There are a plenty of marketing tactics to choose from but don't just go "Eeny, meeny, miny, moe." Make sure videos are at the top of your list.
Videos are especially good at helping companies catch the eye of their prospects.
Still not sure about making the investment in video? More than 80% of companies that used video saw an increase in sales.
Your video library should include the following types: product, explainer, customer testimonial, training, commercials and more.
Nine out of 10 times the video with awesome content will outperform the fancy-schmancy camera and editing software. Content and context are king.
53% of consumers want to see more videos
Of those who watch videos, 83% made a purchase afterward
October 12, 2018