Do You Know Why Your Ecommerce Isn't Delivering?
Share on Facebook Share on TwitterPosted on December 10, 2018 by Chris Spinner
Why You Need To Go Beyond The Shopping Cart
You've just added Shopify to your company's website. Now all you have to do is sit back and watch the sales pour in, right? Nope. Adding Ecommerce to your site is about more than just the shopping cart.
So many companies we talk to think that Ecommerce is just about putting your products on your site and then adding a shopping cart option. But this approach won't deliver.
Your customers need to be lead through the buying experience for Ecommerce, just like they do on your site.
So where's your Ecommerce going wrong and how do you fix it?
Don't have time to read the whole blog? Check out our 30-Second Summary. Thank us later 🙂
Make It Easy For Them To Do Their Research
Ecommerce buys follow the same steps as any other purchase. So that means you've got to give your buyer all the info they need, preferably on your site.
So don't just slap up one photo and a "Buy Now" button. Include multiple pictures or short videos, a full product description, specs and any other information that people will need.
Think about how Amazon, the master of Ecommerce, does it. They'll show you the product, give all the product details and show you related products. You don't to leave the site to seek out additional info – it's all right there.
You don't want your customers to have to seek out more info somewhere else because, chances are, they won't come back to your site to buy.
You MUST Have Reviews
I know the thought of offering unfiltered reviews on your site can seem scary. What will people say? But trust me, you have to have them. People won't even order takeout without checking out the reviews.
Encourage your customers to give your products reviews. And if you get a bad one, reply to it. Address their concerns, offer them a replacement or different product and try to remedy their experience.
Face it, most people understand that nothing is perfect. They just want to see that you're a good company to do business with. Showing you'll go above and beyond to give your customers a good experience will actually attract more people to your site.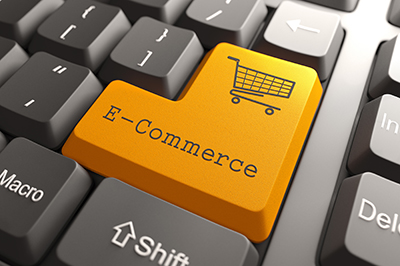 SEO Is Your Site's BFF
You can't do all this work to make the buyer's experience on your Ecommerce site amazing and not think about SEO. Search engine optimization uses a variety of tactics to ensure that when buyers search for products or services, your site shows up.
This includes using the right keywords, making sure you have your site crawled regularly by the search engines, using location data and fixing any errors. I know this is a lot to get into, so check out our SEO page to get more details.
Don't Forget About The Upsell & Cross Sell
While you have your customer's attention, take advantage of it. Show them other related products and provide links. Remember, you want to remove all the barriers to making a purchase. Give them all the info they need in one place.
And don't forget about cross selling. No matter what you're selling, there are always accessories that go with it. Think about getting a new iPhone. Not only are there several different models to check out, but there's all the stuff you need. Car chargers, extra chargers (because we all lose at least one), extra AirPods, cases … the list goes on.
Don't be afraid to really build out this section. People will thank you for making it easy to get everything in one place, from one business. You're saving them time and the frustration of having to search out all this stuff on different sites. And they won't mind paying a bit extra for the convenience.
The Checklist
So let's break it down. Here's exactly what your Ecommerce site needs to have:
Multiple photos of your product
360-degree videos of the product
Full product descriptions – including how to use it, product specs and related accessories
Discounts and special offers – think multiple products, free shipping if their order reaches a set amount
Create incentives to sign up for your newsletter
Invest the time to build out your Ecommerce site. Make sure you take into account all the steps your buyers are taking and give them everything they need in one place. Making your ecommerce experience seamless means more sales and more loyal customers – and who wouldn't want that?
30-Second Summary:
Ecommerce is about more than just putting up one photo and a "Buy Now" button.
The best Ecommerce sites include multiple pictures or short videos, a full product description, specs and any other information that people will need.
Show related products and link them to encourage cross-selling.
Encourage all your customers to give product reviews.
Respond to all reviews – especially the bad ones.
Don't forget about getting your site found – use the right keywords, have your site crawled regularly, use location data and fix any errors.
Every Ecommerce site needs to have:

Multiple photos of your product
360-degree videos of the product
Full product descriptions – including how to use it, product specs and related accessories
Discounts and special offers – think multiple products, free shipping if their order reaches a set amount, etc.
Incentives for signing up for your newsletter
December 10, 2018